TRAIL CONDITIONS: Too early to call. Storm still in progress.  Rolled Tuesday morning.

SKI FOR FREE  will NOT  be open until we receive adequate snow.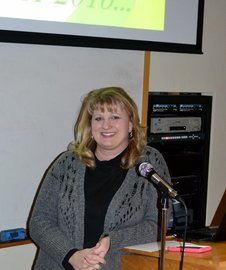 "What's New for 2017"
The Door County Master Gardeners Association announces the first free public program on Tuesday, January 10, 2017 at 7:00 PM in the Collins Learning Center at Crossroads at Big Creek.  Despite the frigid temperatures, spring really is just around the corner and even though Door County gardens may be buried in snow and ice, now is the time gardeners start planning for next summer.  What does the world of gardening have to offer new for 2017?  Members of the public are invited to come and discover the finest new gardening trends, from color and container ideas to new garden styles.  Attendees will take a look at the new varieties arriving for 2017and can then begin to dream about adding the newest and brightest cultivars to their gardens this year.  There are new annuals and perennials that gardeners won't want to miss.  That's why Kori Zawojski, co-owner of Sunnypoint Gardens & Gift Shop returns to point out what's new and exciting!  Her program is always well-attended and informative, so plan to join the crowd.