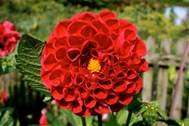 Next Tuesday is Mardi Gras and that calls to mind Carnivals–the wild flings before the solemn season of Lent, but the term Mardi Gras actually refers to the final dietary fling. For many Christians, Lent traditionally has been a time of discipline and self-denial. Since Medieval times, on the day before Ash Wednesday, cooks used up all of their eggs and butter. Mardi Gras means "fat Tuesday."
This is not so different from what happens in nature. For wildlife, autumn is a carnival of consumption. Animals gorge on fruits and berries, seeds and nuts. Admittedly, autumn is when oil rich foods are available in nature, but by eating lots of high fat food in fall, birds and mammals  develop the fat layers which serve as insulation and internal fuel through the weeks of deprivation which we call winter. For hibernating animals, winter really is a fast, but even winter-active creatures face a significant decrease in available food.
Of course, in the case of animals, a reduction of off is not a matter of self-denial. Humans (and pets of humans) seem to be the only creatures in which gluttony is a deadly sins.
We aren't planning to wear masks or costumes, nor have we scheduled  revelry or parades at Crossroads, but  on Mardi Gras, those who like to glut on learning, can partake in one of  several educational opportunities. At the March 4 meeting of the Door Peninsula Astronomical Society, the feature program is the "Higgs Field". Professor Ray Stonecipher will explain this is an invisible energy field and discuss the Higgs boson which recently has become the media darling of particle physics. Gary Henklemann will present the Monthly Milestone.  The 7:00  program will be held at the Stonecipher Astronomy Center and  is free and open to the public.
At the same time in the Collins Learning Center, Vickie Durst and Jim Baxter will present the Master Gardener Lecture: "Wisconsin Red Dahlias and Garden Tools", and we anticipate that the slides of dahlias will be every bit as colorful as a Mardi Gras parade.
The Door County Master Gardeners present a free two-part program on Tuesday, March 4th at 7:00PM at the Crossroads at Big Creek featuring two members of the Door County Master Gardener Association, Vicki Dirst and Jim Baxter.    The program will explore the amazing world of dahlias and offer a practical review of gardening tools.
Vicki Dirst, a retired state archaeologist, has taken a real interest in growing heirloom dahlias that are remarkably hardy in Wisconsin.  Due in large part to her interest in one particular variety, one that thrives in northeast Wisconsin has come to be known as the Wisconsin Red.  These plants bloom from mid-summer until the first frost and are disease resistant, easy to propagate, and beautiful.  Vicki will share her experience with the Wisconsin Red and offer useful tips to gardeners who have an interest in adding dahlias to their home gardens.  If you do not have these terrific flowers in your garden now, you'll be trying them this summer after hearing what Vicki has to say.
Working in the garden to plant dahlias and other treasures will be easier if you use the right tools in the right way.  Jim Baxter, a Door County Master Gardener will present a reprise of the presentation he offered at last summer's Garden Door Open House.  A popular presentation at the Open House, "Garden Tools" will offer an overview of the basics and a no-nonsense review of the tools you'll find most useful in your home garden.   Jim's presentation will let you know what really works, and help you avoid buying trendy tools that look like the answer to every problem but are not going to make your work in the garden any easier.   This is practical knowledge at its best.