Trails: Groomed Tuesday; Conditions: good.
Climate Control Program TONIGHT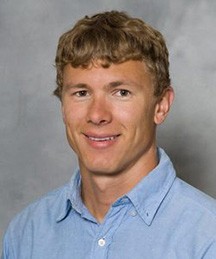 "The Climate Crisis and American Health: Turning from Threat to Opportunity"At  the Feb. 17 meeting of the Climate Change Coalition of Door County.  Joel Charles, M.D./M.P.H., will speak on relationship between climate change and health.
Charles will discuss the most recent findings on climate change, how it will affect our health and how current energy practices impact health. He will offer clear policy prescriptions and suggest actions health professionals and others can take to address these issues.
Joel Charles is a family medicine resident in Santa Rosa, California, who in his Master of Public Health program focused on the health impacts of climate change. After completing his residency, he will return to Wisconsin to practice medicine.
According to Charles, fossil fuels contribute to four of the five leading causes of death in the U.S., including heart disease, stroke, and lung disease, while putting children at risk of asthma and delayed mental development. Replacing coal alone through conservation and clean energy could save 10,000 lives and $60 billion each year in health-related damages, and indeed the International Panel on Climate Change and the World Health Organization agree that savings from these health benefits could offset a significant portion of the costs of preventing climate change.
"In effect fossil fuels are subsidized through our health care system," Charles observes. "They only seem cheap because we pay the price in poor health and higher insurance premiums."
The Feb. 17 meeting is free and open to the public.
For more information contact Dick and Mary Smythe at 920.854.3330.